Flawless - TAPERED LUXE LASHES by ARDELL. Luxurious fake lashes on strip. Made of extremely soft, black, selected human hair. Designed for multiple use. They have pointy ends, making them perfectly compatible with natural lashes while adding volume and length. The product is perfect eye makeup finish. It was made with great precision and attention to detail. Available in 6 variants.
Luxurious fake eyelashes lashes on strip.
Available in black.
Created with carefully selected human hair.
Extremely soft to the touch.
Available in 6 variants.
HOW TO USE:
1. Put artificial eyelashes on your eyelids. If they are too long, cut off their outer part.
2. Apply and adhesive to lashes' strip.
3. Wait a moment for glue to dry a little.
4. Apply eyelashes starting from outer corner of eyes, leading them just above line of your eyelashes and inwards.
5. Gently press eyelashes to eyelid.
6. Combine false lashes with natural ones, catching them between fingers and pressing one against the other.
* Adhesive is not included in the set.
Return or exchange
This product can be returned or exchanged within 14 days of the receipt. (Check details)
---
Shipping
The cost of delivery to the country United States, from $6.92 -Polish Post - registered letter (depending on the weight of products), we ship the products in the warehouse in 24 hours. (Check details)
Recently viewed products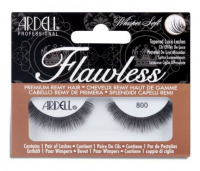 (7)
Get points and buy cheaper!
Registered users can join our loyalty program, a reward system based on points. You can earn points and turn them into a shopping discount. Have a look at the list of activities that earn your points.
Details